For Lubbock, cost was one of the many reasons the city council decided to take the step to join ERCOT. In a recent study, the utility found that electric costs could drop an estimated $148.9 million annually for the city of Lubbock. Additionally, due to overall electric demand, if Lubbock remained disconnected from the ERCOT grid, the city would require a new power plant with an estimated cost of more than $700 million.
Impact on Electricity Prices
In the years leading up to deregulation in the state, electricity prices in Texas were among the highest in the country. Since deregulation, prices have fallen significantly. Like any other product or service (e.g., mobile phone service), it is up to the consumer to make smart buying decisions or pursue calculated risks when selecting an electricity plan based on market conditions or short-term promotions.
Other Consequence of Electricity Deregulation
One negative consequence has been higher prices during peak demand periods. This is because the deregulation of the wholesale market has led to a number of power plants being shut down. This has reduced the amount of power available during peak demand periods, which can lead to higher prices during spikes in demand, like during the 2021 winter storm.
Another potentially negative consequence of deregulation for consumers has been the creation of a number of deceptive plans that have resulted in "rate shock" cases where people have been caught off guard by their utility bill. These are cases in which consumers have been switched to a higher-priced electricity plan without their knowledge or consent. This has led to a number of consumer complaints and has damaged the reputation of the deregulation process.
GET THE BEST ELECTRICTY FOR YOUR BUSINESS
We FORCE electricity companies to compete! Electricity providers will offer a lower price to us because they know they are competing for the business. This drives your price down!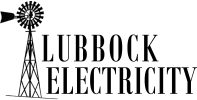 While the Public Utility Commission of Texas regulates the state's electric utilities, LubbockElectric.org is now available to help customers new to open-market competition. When it comes to an essential utility like electricity in Lubbock, service as import as electricity service, the organization hopes to protect customers and get people the lowest electric rate possible by making mart, informed choices when when they select an electric plan.
What is electric deregulation?
In 1999, the Texas Legislature passed a deregulation law that made it possible for consumers in most parts of Texas to choose their own electric company. The new law was passed to encourage free market competition and lower prices. Some areas, such as municipalities and cooperatives, were not required to deregulate, so customers in those areas may not have electric choice.
What changed in electric service?
People living in specific zip codes in and around Lubbock can choose their electric company (also called a Retail Electric Provider or REP). What did not change? The same wires companies (also called Transmission and Distribution Utilities) continue to deliver electricity to homes and businesses, regardless of which company is selling a customer electricity. Local wires companies still read meters, respond to service interruptions, and continue to maintain the poles and wires.
Does everyone in and around Lubbock get to choose their electric provider?
No. It depends on where in Texas you live. Some communities are served by municipalities, cooperatives, or investor-owned utilities, so electric choice is not available.
With competition, will the reliability of my electric service change?
No. Regardless of which electric company you choose, your electricity will continue to be delivered safely and reliably by the local wires company, which is regulated by the PUC.